Pallet wrap and strapping are essential for securing products for shipping.
Pallet staps and stretch wrap helps prevent product damage during transit.
The Issue: Stretch wrap and strapping materials are mostly commodities that are a necessary part of any operation.  They are used every day and we hardly notice them until they fail, or they are out of stock.   
The Key:  Making sure that you are using the right grade so that your product fits securely during the shipping process and does not damage the product.   
The Solution: We stock all common gauges of strapping and pallet wrap to ensure our clients are never without the materials that they need to get their product out the door. Our depth of experience across a wide variety of industries and applications helps our clients navigate choosing the right material and equipment for their operation. 
Strapping Materials
There are four different types of strapping that have different applications.  They all come in various widths and thicknesses. 
Steel – Often used for transporting heavy loads where high strength and minimal stretch are required. 
Polypropylene – Most often used in unitizing, palletizing, and bundling where it is more economical.  Polypropylene has some stretch but does not recover to the extent of Polyester. 
Polyester – Often used as an alternative to steel but does not meet the same strength properties. Polyester has many advantages including it is safer, lighter, more cost-effective, applied with hand tools, and environmentally friendly because made from recycled plastics. 
Woven – Similar strength properties to steel but considered safer.  The woven polyester cording is considered stronger than polyester.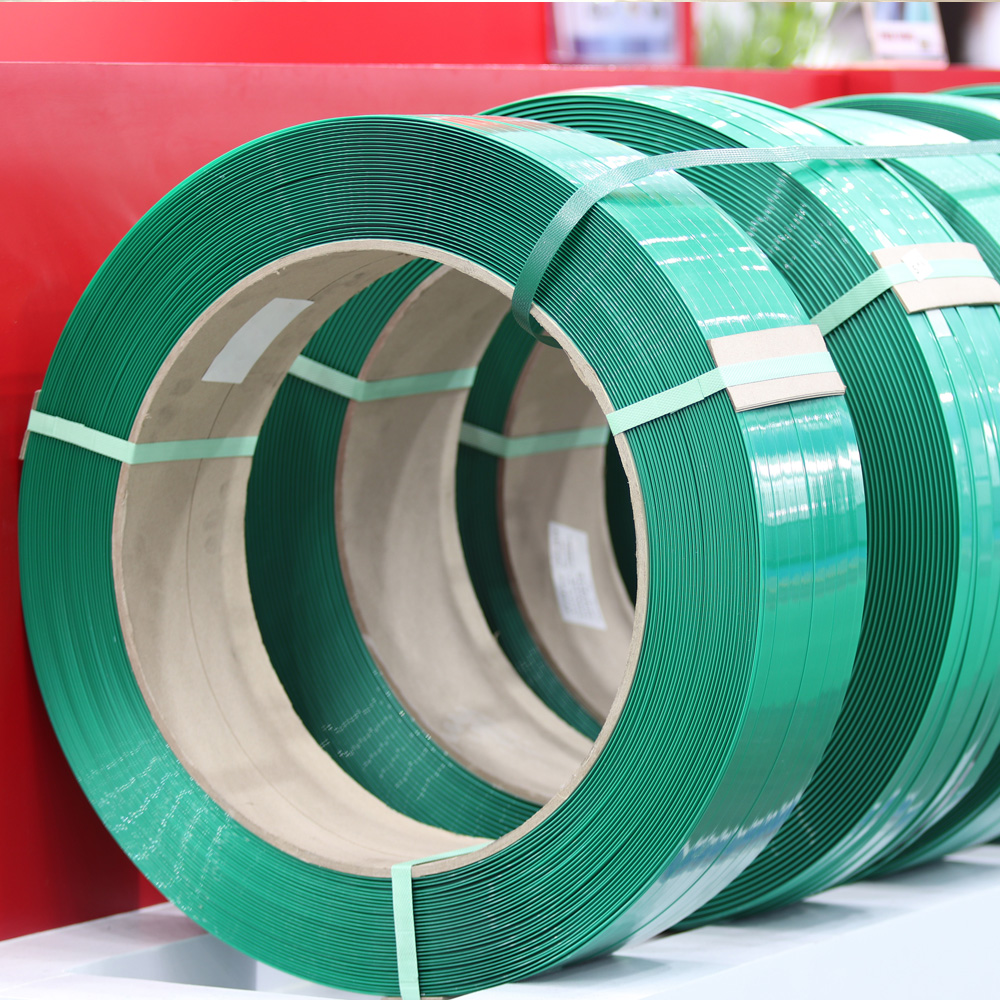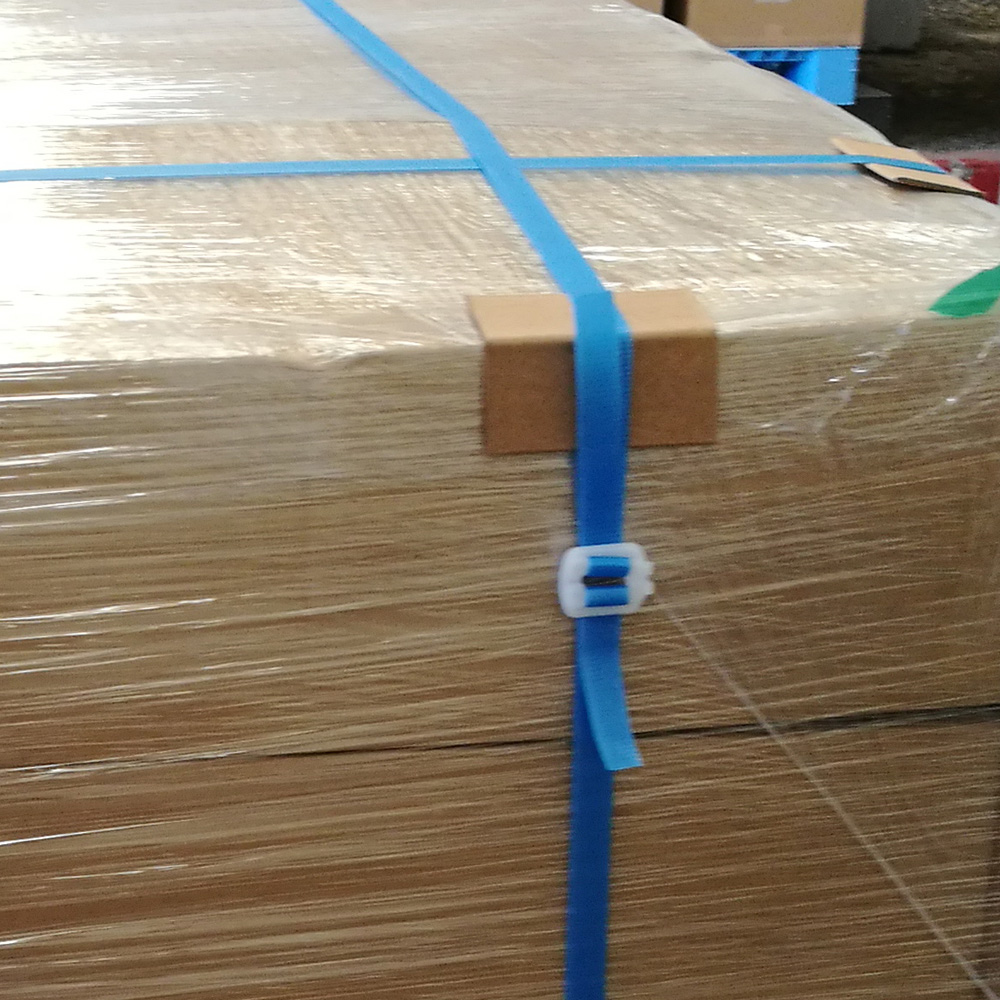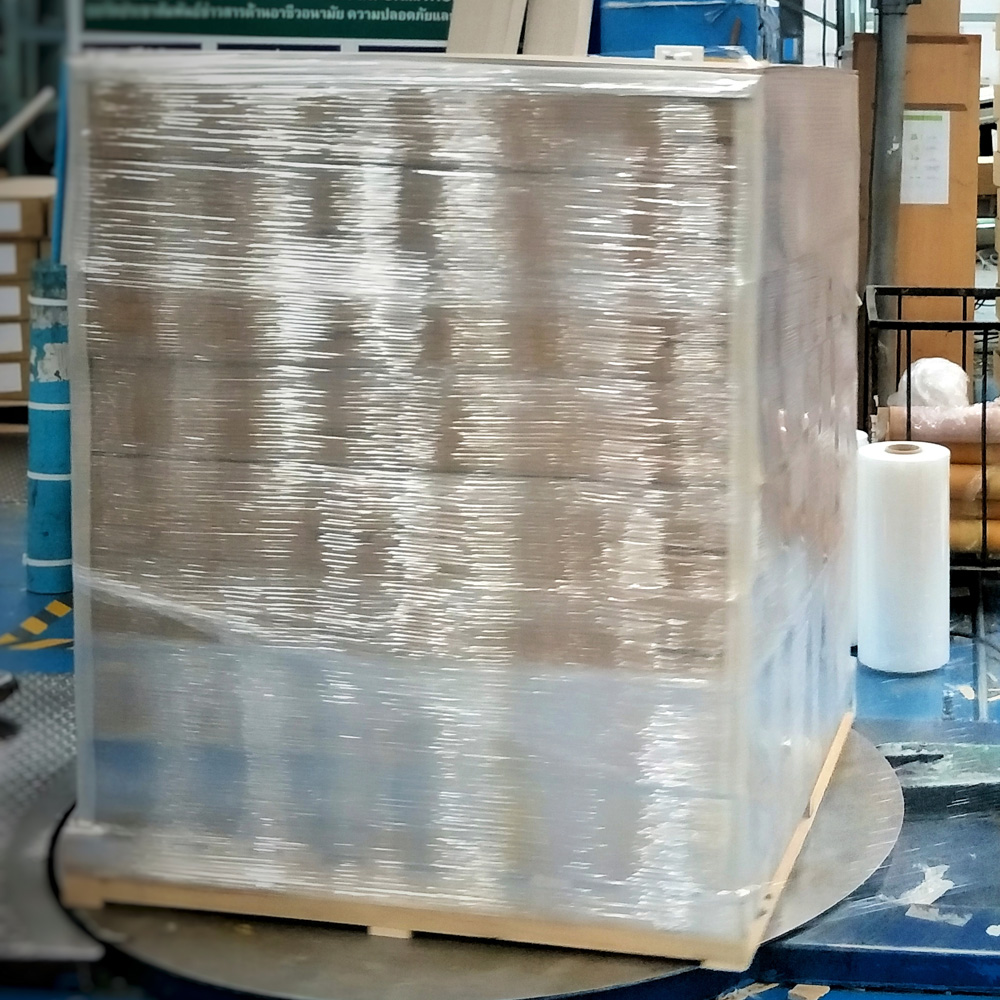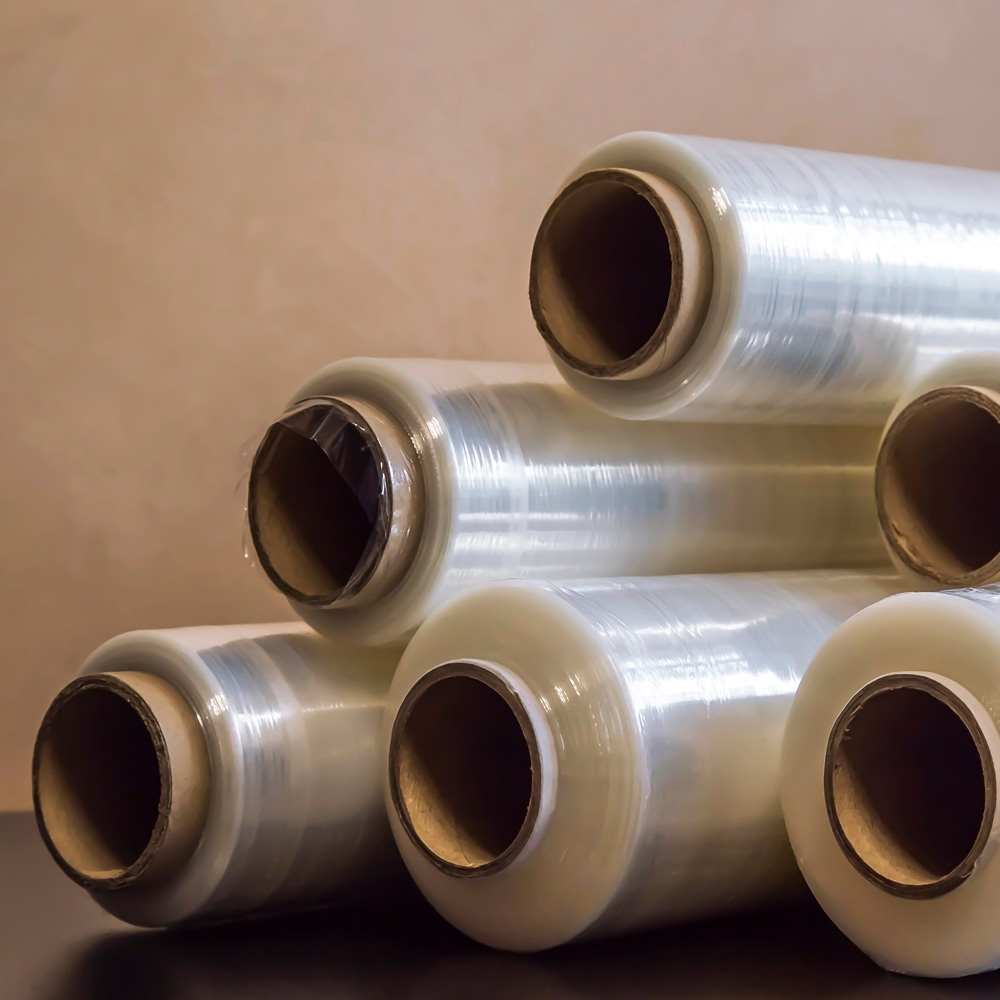 Stretch Wrap
There are several properties to consider when choosing the right stretch wrap.  These include: 
Break Strength – Tension required to break or snap material 
Gauge – The film's thickness (one gauge equals .254 microns) ranges from 37 to 150 gauge. 
Width – The width of the roll may vary depending on the hand roll or machine roll 
Length – The amount of material on the roll will allow for economies of scale 
Cling – Stretch wrap clings to itself but one-sided vs. two-sided cling have different applications 
Clarity – Most stretch wrap is translucent but some products require colored material in order to be discrete or for ultraviolet concerns. 
Tear Resistance – This has a high correlation with gauge level and measures resistance to being poked or snagged.