Packaging Testing and Material Testing Services.
Packaging and Material Testing Ensure Quality Assurance and Safe Delivery.
Temperature, humidity, and drop testing to ensure protection in transit.
Our testing platform allows us to combine our material knowledge with data to give clients confidence in their design and quality assurance that meet their standards.  All our testing is carefully monitored and concluded with comprehensive detailing procedures and results.
Resistance testing to ASTM d1709 standards
Temperature and humidity lab testing using ISTA 7e methods
Multi-environment testing
Comprehensive detailed procedures and results
Quality Assurance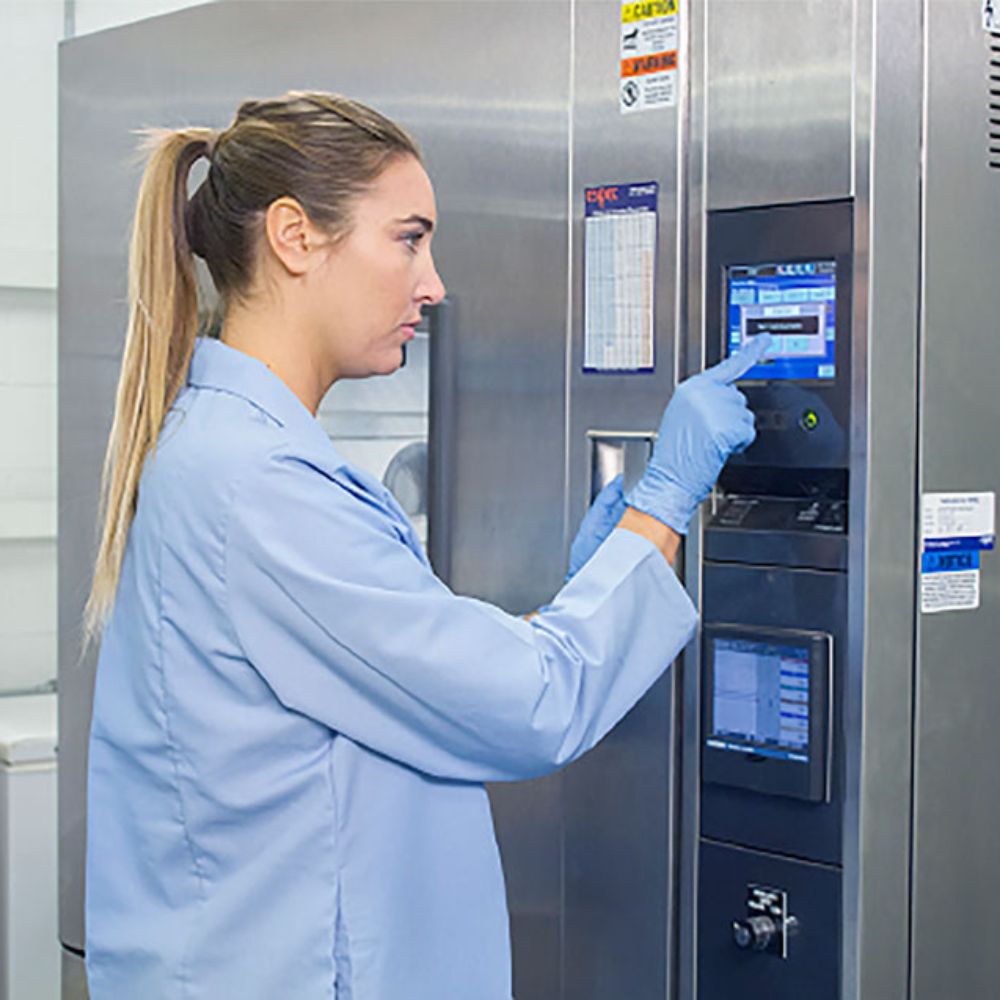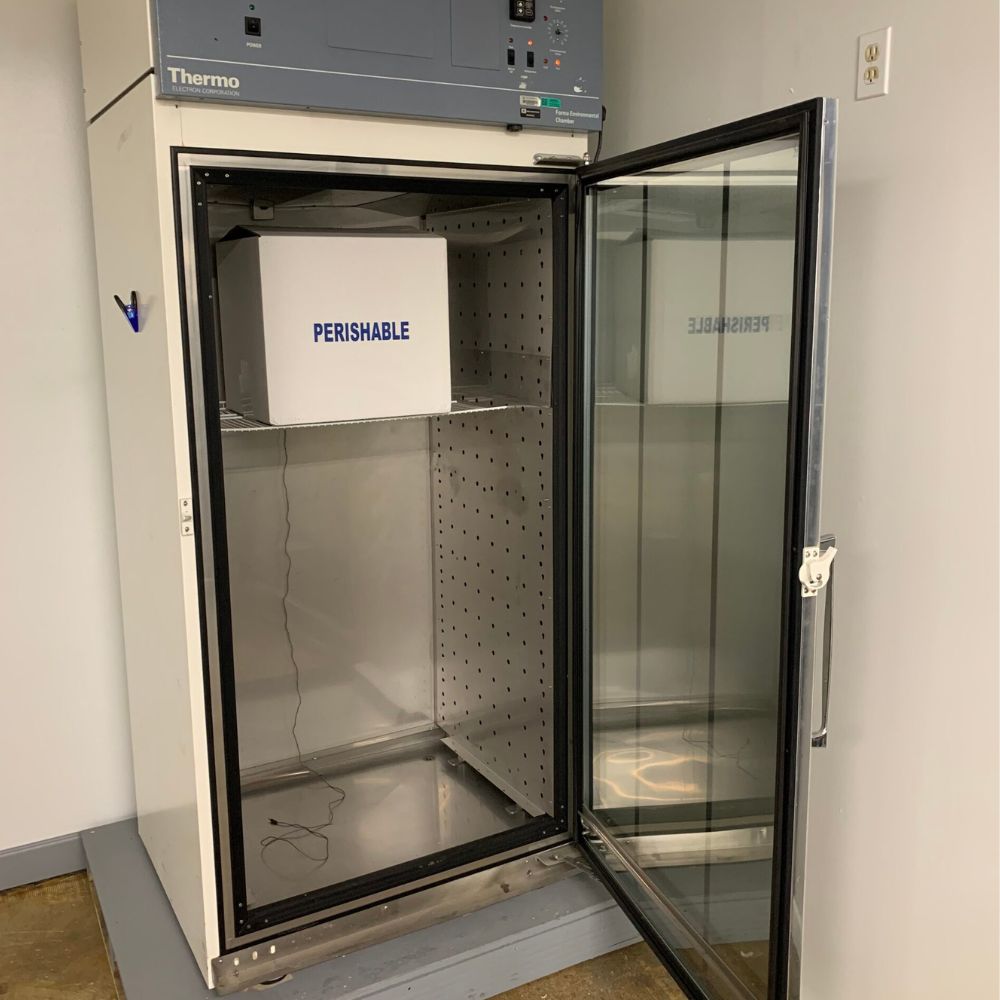 Temperature & Humidity Testing
We provide temperature and humidity lab testing using ISTA 7e methods in our environmental chamber.  Having these in-house capabilities allows us to work directly with clients and materials to test products in several environments.  This can save clients costs on outside testing services while giving confidence in the packaging design.  Read more about how chamber testing can help your company or reach out to us to learn more.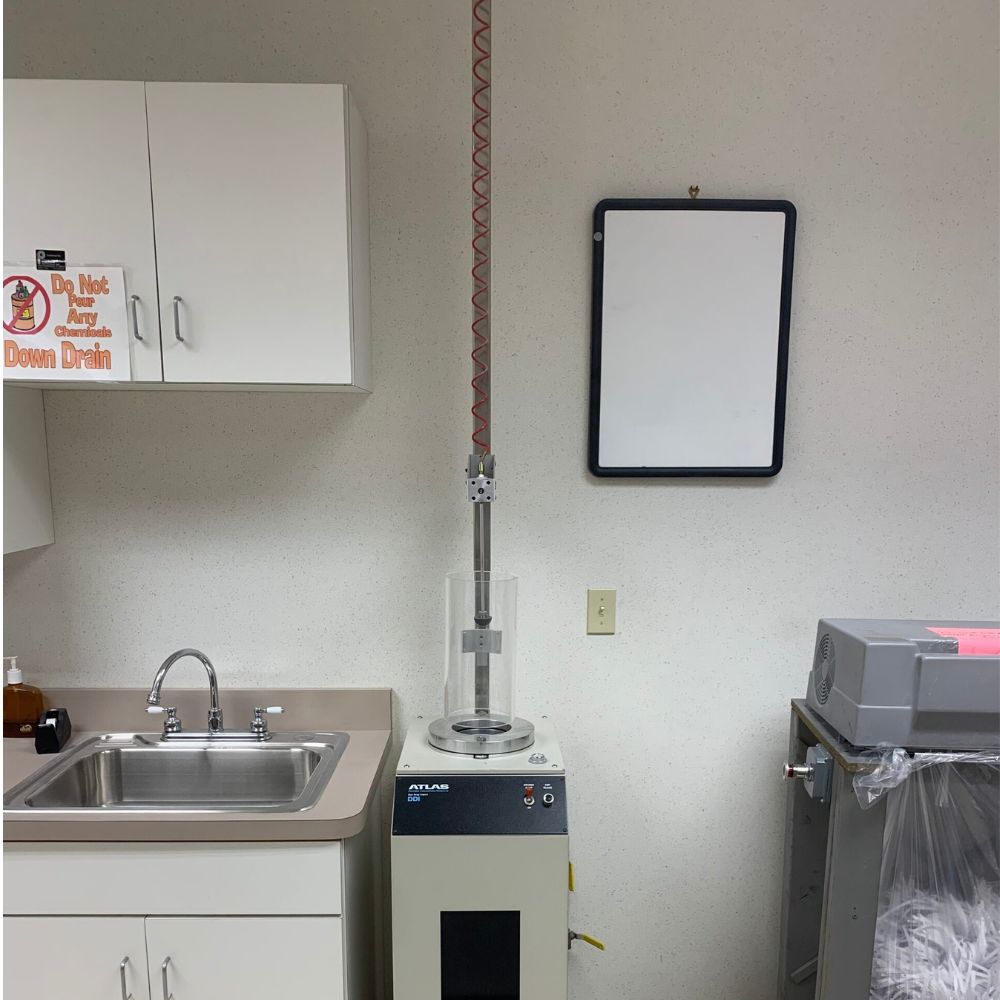 Drop Testing
We provide dart drop testing to measure the resistance of plastic film, coated paper, and related materials using ASTM d1709 standards.  We work with clients to design quality assurance programs that meet their standards.