Our service team has over 100 years of combined packaging design and sourcing experience. We have worked with start-up brands and Fortune 100 companies to meet their packaging design and sourcing needs. From protective packaging for mission critical items in aerospace and medical to sustainably sourced materials for consumer packaged goods, we make sure our customer is getting what they need to make their business a success
Packaging Audit – Our complimentary packaging audit is our initial visit to any new customer. With no obligation, we review how a customer currently uses packaging in their business. As an advisor, we will help address any challenges and offer ideas where there is value. We want to improve the total cost of doing business for our customers and provide seamless service as though we are an extension of our customer's team. We only make recommendations where we know we can add value or we will point you in the right direction.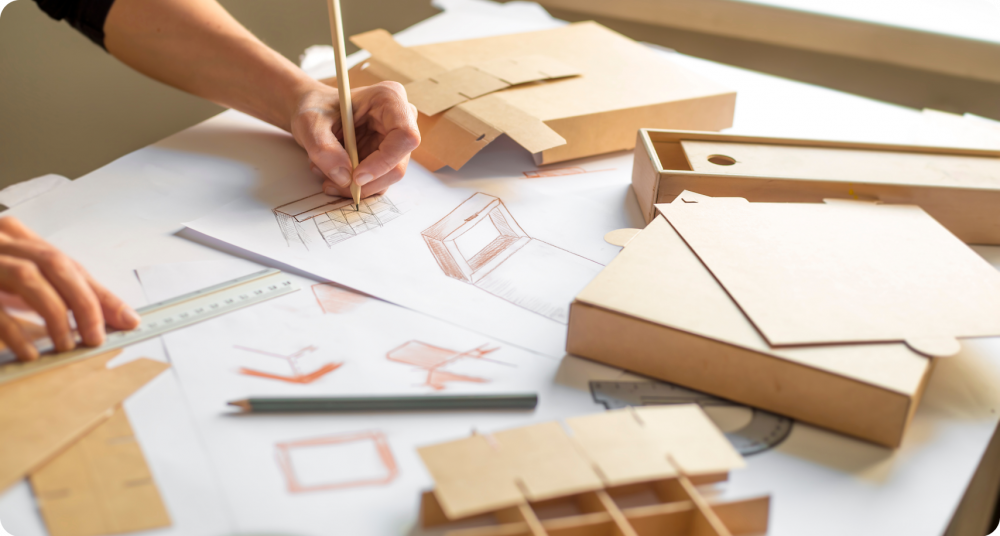 We manage our own warehouse with temperature controlled areas, easy trailer access, and close proximity to an international airport, rail, and major transit routes throughout the Northeast. Our warehouse team supports inventory level management, kitting, as well as fulfillment services. Our service team works with our customers to manage day to day needs for planning, delivery, and quality control.

We work our own fleet as well partnering with select national carriers to serve our customers and end consumers. This allows for full flexibility in meeting customer needs. Our own fleet of trucks and drivers make make daily trips to our customers across the Northeast. This allows for full flexibility in meeting customer needs.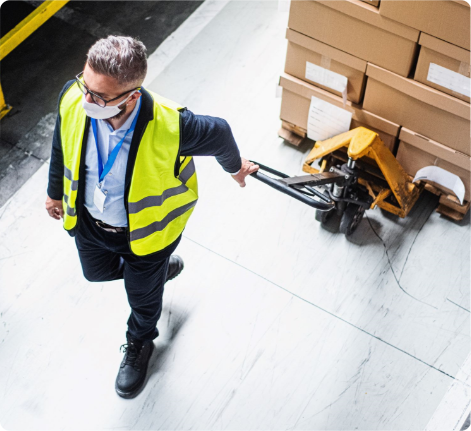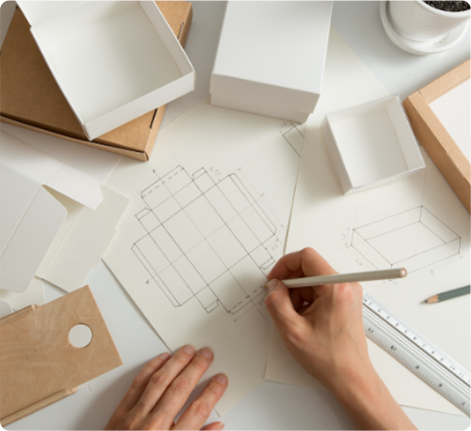 Choosing the best packing design for your product is not easy. Finding someone to complete your vision and continue to provide quality service throughout the lifecycle of your product is even harder. This is where we help.
Design & Engineering Support – We draw from our experience across a variety of projects and materials to make sure your product is designed to meet your brand requirements in a cost-effective way. This means taking the material development process into account to save on material and production costs. This also means understanding the assembly and shipping of the product itself to truly think outside the box.
Sourcing – We partner with over 75 different manufacturers from around the world to design the optimal packaging program.
Sample Testing – We work with each of our vendors to make sure the quality is up to our standards and the standards of our customers.
Kitting & Fulfillment
We provide kitting services to ensure our partners and customers get exactly what they need and when they need it to optimize transportation, onsite prepping, and inventory footprint.

Industrial
Kitting and assembling of packaging needs to give customers just in time materials that are ready to feed manufacturing lines. We work with your operations to help manage your inventory and anticipate what you need next.

Fulfillment
We aggregate and distribute packaging materials, dry goods, and shelf-stable foods for organizations across the country. Working with customers to identify pre-approved suppliers and shipping to locations across the country.

eCommerce
Our eCommerce solutions bring together our kitting and fulfillment support for eCommerce platforms. We work with brands to integrate our operations with their systems so that they can focus on growing their business.
Our trained team as well as a network of equipment service providers can troubleshoot any problem you may have. We ensure your equipment is getting the proper maintenance it needs to run without interruption to the business.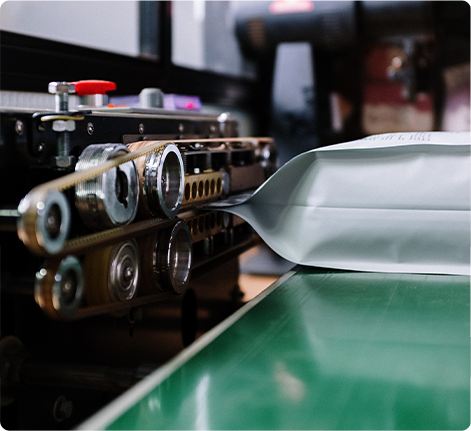 Our mission is to drive innovative packaging solutions that optimize total cost of ownership for our customer's sustainable growth. Please reach out to us on any packaging needs you have.
–
Address: 85 South Satellite Rd, South Windsor, CT 06074
Email: [email protected]
Phone: (860) 817-7000